If you were to stand on the first floor of the Swiss Institute for Translational and Entrepreneurial Medicine (sitem insel) and glance upward, you would immediately see that the imposing glass building before you, with its transparent offices and staircases that almost seem to float in the air, was built in the spirit of exchange and an open culture of innovation. "By making interpersonal connections, we hope to unlock success stories in translational medicine," says Simon Rothen, CEO of sitem insel.
To this end, the Clinic of Pneumology of the University Hospital of Bern, the new Bern biotech startup AlveoliX and CSL Behring, one of the world's largest manufacturers of biotherapeutics, have come together at sitem insel to research and find treatments for acute respiratory distress syndrome (ARDS) and its effects, of acute respiratory failure (acute respiratory distress syndrome) and its consequences, which has become particularly important during the pandemic period in severely affected COVID patients.
Close collaboration for the benefit of patients
"Acute respiratory failure can result from various harmful influences including acute inhalation injury and systemic or pulmonary infections, such as COVID-19," explains Dr. Manuela Funke-Chambour, Chief Physician at the Clinic of Pneumology of the University Hospital of Bern.
In order to better understand the occurrence and evolution of ARDS and thus to advance the development and supply of new medications to treat it, the Clinic of Pneumology of the Insel Group Bern, Insel Group Bern, the largest medical care system in Switzerland, is working closely with CSL Behring's research department and AlveoliX.
"Since 2020, we have been developing what are known as organ-on-a-chip models in our laboratory at sitem insel. These are in-vitro models that allow us to mimic very accurately the way in which our bodies work," explains Dr. Nina Hobi, CEO and Scientific Director of the biotech startup AlveoliX. "For example, we can reproduce the structure and function of the human lung."
This is thus also an excellent model for the research carried out by CSL Behring, one of the world's largest manufacturers of biotherapeutics. Its Swiss research site has been located in the sitem insel building since 2019. "The AlveoliX model brings us close to the physiological conditions present in the human body, allowing us to test new product candidates at a very early stage in the development of treatments for respiratory diseases," says Adrian Zuercher, Head of Research Europe at CSL Behring.
Bringing innovations to the patient by making interpersonal connections
The collaboration is a win-win situation for both sides according to AlveoliX CEO Nina Hobi: "CSL Behring is innovation-driven and open to unconventional partnerships, enabling us, as a small company, to make the best-possible use of our skills and agility."
Sitem's CEO Simon Rothen adds: "CSL Behring Research is a driving force for networked research within the sitem insel community, allowing us to achieve results faster as part of appropriate partnerships and, ultimately, to bring innovations to the patient more quickly."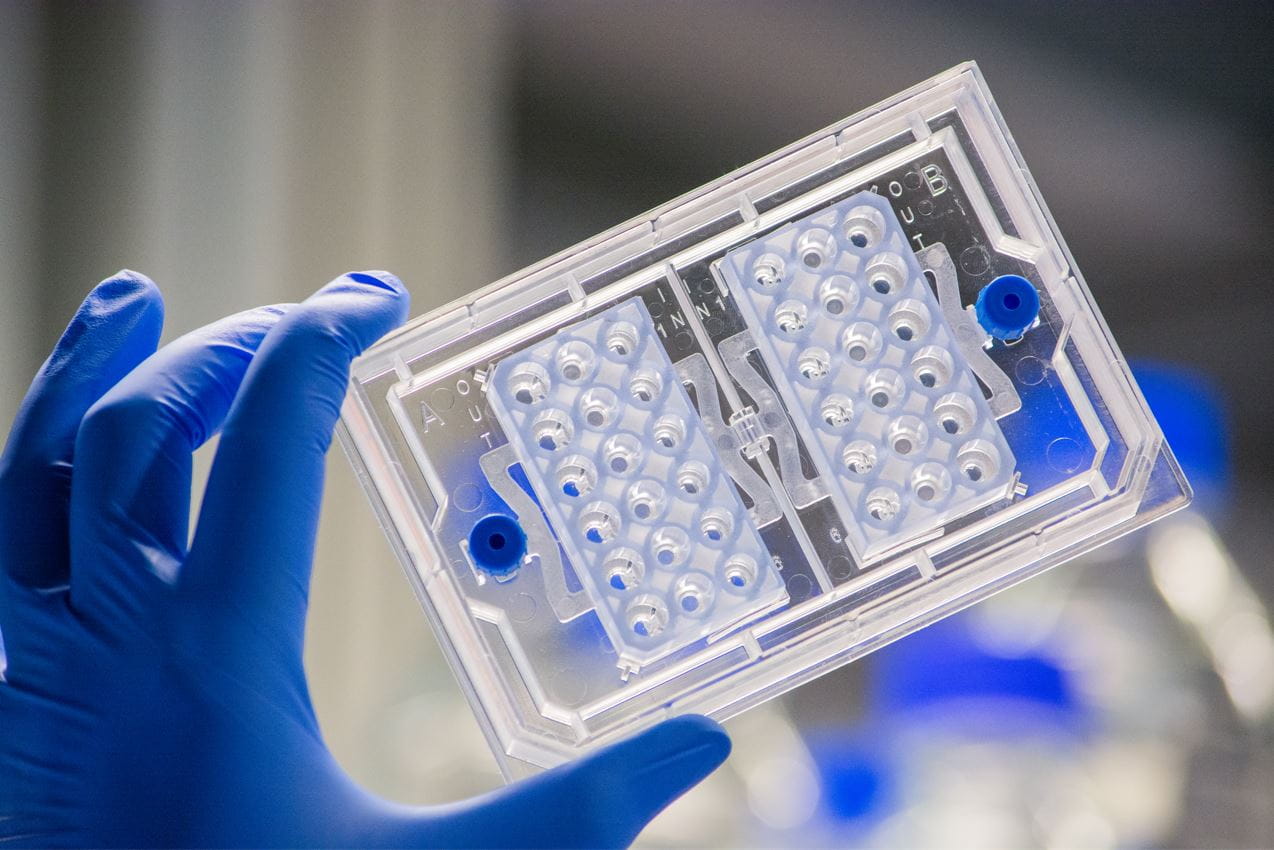 " CSL Behring is innovation-driven and open to unconventional partnerships. "

Nina Hobi, CEO of AlveoliX