CSL Behring exists to improve lives. We are driven by our commitment to patients, whose access to healthcare and a promising future should never be limited by where they are or the resources they have. Every individual at CSL Behring is united by our rich company values and a shared passion to give back to our communities. Each of us is a link in a chain delivering hope and treatment to millions of people, our common purpose grounding every step we take in pursuit of our goals.
To mark Human Rights Day on 10th December, our dedicated team members at CSL Behring are discussing their passion for healthcare, the work they are doing here, and how they are making a difference.
How healthcare became a passion
Tanja Nyffenegger, Manager IDM II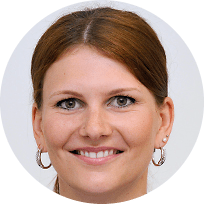 I studied Biology as I was always fascinated by the body and the function of each molecule that together creates a healthy, 'working' person. Not every person on this planet is blessed with good health or access to good healthcare, but these things should simply not depend on where a person was born or how much money they have. No one should have to suffer from a disease that can be treated. Healthcare should be available to everyone so they can make the most of each day. With that in mind, the next step for me was clear: I wanted to enter a working environment that was there to support the health of others. So, I joined CSL Behring, through which I am able to help patients get medicine that is the right quality, at the right time.
Ilaria Maria Cristina Orlando, Scientist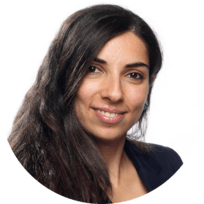 Healthcare became a passion of mine after completing my studies in Molecular and Industrial Biotechnology. I was fascinated by the concept that Biotechnology can facilitate human healthcare and I felt an absolute need to contribute to better healthcare in our society. I pursued a PhD in Integrative Molecular Medicine to enhance my knowledge in human (patho-) physiology. Joining CSL Behring, I could finally combine my industrial and medical knowledge for a concrete aim: to assess the pathogen safety risk of our product portfolio and assure that our patients receive safe medicines. I am not a medical doctor, but I feel that my role is also very critical for improving patients' health, as I am part of an important chain that ensures their medication is good quality and effective.
Sara Stinca, Manager Purity&Content Characterization and Testing
As an adolescent, I developed a strong interest in sports, science and nutrition. I was interested in all the elements that guarantee optimal quality of life during the various phases of human existence, regardless of ethnicity or social status. This is why I first directed my academic studies towards scientific disciplines and then focused on healthcare. A career in pharmaceutical research, with a multinational company specialized in the treatment of rare and autoimmune diseases, was a logical progression towards the fulfilment of my professional dream that soon became a passion.
Michael Schiffer, Senior Manager, Global Pathogen Safety Support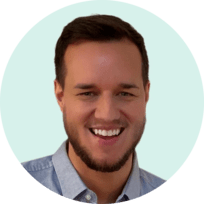 I am a biotechnologist by background and already at the beginning of my career I subsequently had the opportunity to get to know different areas of the pharmaceutical industry. Knowing that through every aspect of pharmaceuticals – whether quality control, production or R&D – a patient will ultimately improve his every-day life, I was motivated to go beyond my limits. My many different colleagues in a wide variety of functions and areas, each of whom is passionate about keeping an eye on the big picture, have been a huge source of inspiration for me on my journey so far. All of this makes my passion for healthcare flare up anew every day.
Caterina Lo Presti, PPD CMC Lead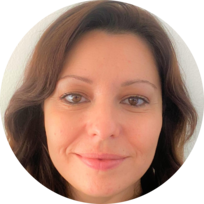 After obtaining my PhD in Biomaterials for drug delivery, I thought I could use my expertise to make an impact on many patients' lives by developing new dosage forms. I was very motivated by the prospect of improving patient experiences and their quality of life. Since then, I have always worked on the technical development of new innovative drugs to tackle unmet medical needs. Today I am very proud to work for CSL Behring, a company focused on the treatment of rare diseases. Every person has the right to be cured, no matter how rare their disease may be.
Dhruv Pandya, Human Factors Engineer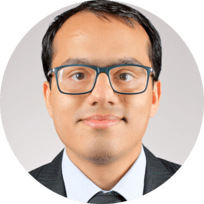 My passion for proper patient care started when I was working on the radiotherapy treatment delivery process for cancer patients. Observing patients, mapping out their journeys during treatment and reading about unintended safety outcomes due to usability/use errors in treatment delivery, inspired me to work as a human factors/usability engineer in the healthcare industry. In this role, I develop an understanding of our users/patients' needs, physical and cognitive abilities and limitations; I identify patterns of use errors when users/patients interact with our potential drug delivery systems, through usability studies during the development phase. I translate these into designing a final drug delivery system and instructions for use that can be conveniently, safely and effectively used by the users/patients to deliver the treatment at home.
Carmen Jungo Rhême, Associate Director Process Development II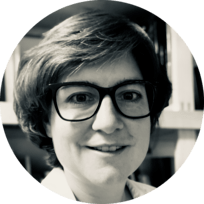 Healthcare became a passion for me when I was a child. My father was a farmer in an agricultural school and I liked to spend time with the cows. When a cow was sick, he called the veterinarian. I was impressed with how many drugs the vet had in his car and how these pharmaceutical products could either cure a disease or reduce pain. It was magical to me, and I also knew that a lot of science and research was behind each product. Since then, I have always been inspired by scientific topics, in particular pharmaceutical product development. I decided to study chemical and bioprocess engineering. After my PhD in biotechnology, I joined the process development department in a pharmaceutical company. Since then, I have occupied different functions in various companies, but always with the goal to make a difference for our patients.
Henrik Brænder, Associate Director, Head Physicochemical Properties and Biological Activity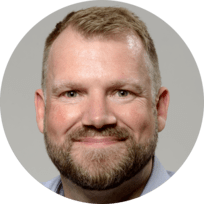 The natural sciences were always an area of interest for me. Understanding how biological systems work fascinated me. One of the things that impressed me when I first started out in the pharmaceutical industry was the science going on in the laboratory. The focus was not only on doing great scientific work, but also to be able to link it to a patient in the end. As a new starter, I was very focused on the amazing instruments and how to generate good data to support my projects. That is still the case, but now I am much more aware of the patient aspect too. It became clear to me that we have a very important role in providing medicine to people who are depending on it. That is always in the back of my mind.
Notable projects that positively impact community health
Henrik Brænder
I have worked on many projects that optimise process steps in order to increase the quality and amount of medicine available to patients. It is extremely important to be mindful of enabling a steady supply of medicine to patients whose lives depend on it. This is an especially important focus when raw materials are limited. To be a part of these kinds of projects is always very interesting because even small improvements can have a hugely positive impact on patients and the company.
Tanja Nyffenegger
No specific project jumps to mind as more impactful than others because our impact is the sum of all the projects we are working on in Impurity and Data Management. We are responsible for the generation of the impurity profile during changes implemented in manufacturing, after deviations or other quality issues. With the analysis of certain parameters in our products and the comparison to reference data, we can make sure that the changes that were made are for the good of the product and do not negatively impact the quality. Hence, with each project closed and a positive outcome of the impurity profile analysis, we ensure that the product that gets to patients is of the right quality and helps the person using it in the way we expect it to. Without the work we do, the product would not be accepted by authorities and patients would then lack their life-saving medicine.
Sara Stinca
An impactful, challenging and exciting project in which I am currently involved within CSL Behring focuses on improving both quality of life and life expectancy in patients. A therapy is being developed to reduce the risk of recurrent cardiovascular events during the 90-day high-risk period following a heart attack, the period when the majority of first year recurrent cardiovascular events occur. Thanks to close interdisciplinary collaboration between several departments and a well-defined analytical strategy leading to the development of tailored laboratory methods, we are now finally into the most advanced phase of the study, namely clinical phase III. If successful, it will be the first therapy to demonstrate cardiovascular risk reduction and will transform how acute myocardial infarction patients at high-risk of recurrent cardiovascular events are treated.
Caterina Lo Presti
I am currently working on an innovation program for the continuous improvement of the manufacturing process of some of our most important drugs. Our ultimate goal is to be able to manufacture more doses of our drugs derived from donated human plasma to reach all patients in need.
Dhruv Pandya
I am working on multiple drug delivery system development projects in which I am developing an understanding of the physical and cognitive capabilities of the intended users/patients population. Taking one specific project as an example, an early phase human factors formative/usability study conducted with the user/patient population has helped in (a) better understanding of the usability of the drug delivery system and (b) iterative development of its instructions for use from scratch. The results of the study helped us to make informed decisions on how to improve both the overall convenience of using the drug delivery system, and its labeling for the intended user/patient to deliver the dose at home.
Ilaria Maria Cristina Orlando
It is not one specific project, but my daily work that is having a major impact on the community's health. Every day, my team and I assess the pathogen safety risk of CSL Behring's product portfolio to assure that patients are being treated with safe drug products. We monitor the development of emerging pathogens, as well as perform pharmacovigilance to maintain product and patient safety.
Michael Schiffer
In my current role in the Global Pathogen Safety department, I am working on several drug product development projects where we define pathogen safety strategies with regards to selection of low-risk materials, testing concepts and robust pathogen reduction process steps. In doing so, we assure that we provide products that our patients can trust. The current pandemic in particular has shown us how important drug safety and trust in a new drug is when ensuring the health of the community.
Carmen Jungo Rhême
I worked on the construction and start-up of a new large-scale biotech manufacturing facility for the production of recombinant proteins. As senior process engineer, I was responsible for all technology transfer, process validation and cleaning validation activities. The project was completed on time and the facility was approved by health authorities for the manufacturing of a recombinant antibody fragment used in the treatment of autoimmune diseases.