When you buy a new appliance, like hairdryer, you often get increased efficiency and better-for-the-environment features.
The same can be said for industrial scale equipment and it begins to explain how CSL Behring's manufacturing site has saved electricity and reduced its carbon dioxide emissions. The site, a member of the Bern Economy Climate Platform, makes plasma-derived medicines for people with rare and serious diseases. As for how the site reduced energy costs and emissions, it's a story of hot and cold.
Keeping things cold
In the manufacturing process, a whole range of cooling systems ensure that production facilities can keep clean rooms at the required temperature and carry out process steps that require a cooling step. Since 2019, two cooling units have been replaced and system optimizations made, reducing electricity consumption.
With the electricity saved annually, you could wash laundry in hot water 179,000 times! (But as any environmentally minded person knows, you can wash most things in cold water.)
Keeping things hot
The manufacturing plant also needs to generate heat, including steam for steps in the manufacturing process and to treat water and waste alcohol. The Bern site addressed this need with the commissioning of three new, energy-efficient steam boilers.
Moreover, the heat demand for building heating today is covered exclusively by the intelligent use of waste heat from process and air-conditioning cooling systems and from steam condensate. The savings total 1,000 tons of CO2 every year.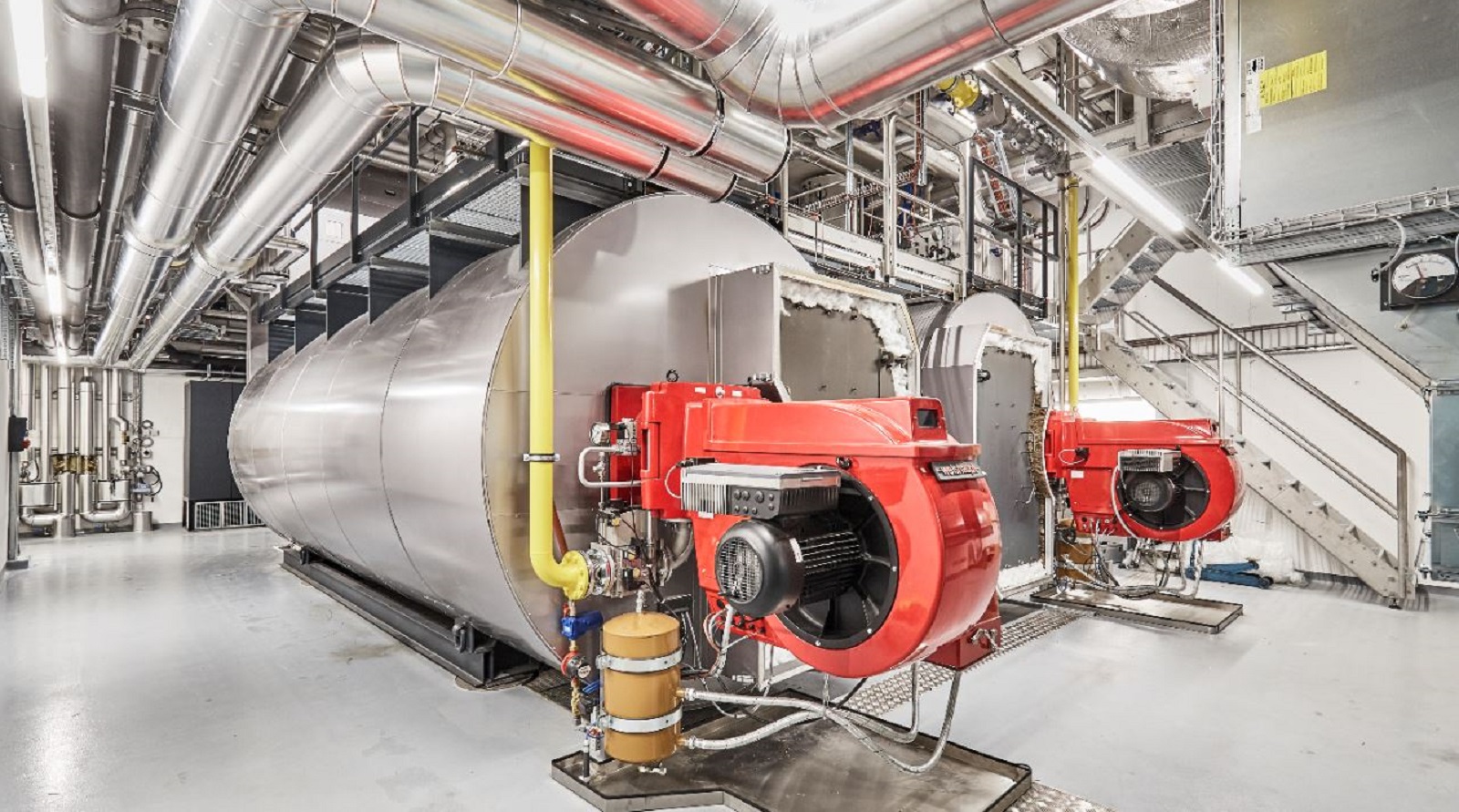 Supporting Regional Sustainability
CSL Behring in Bern is one of 60 partner companies in the Bern Economy Climate Platform, a network of private and public institutions committed to sustainable development and jointly saving at least 2,000 tons of CO2 a year. Other sustainable projects include a 2018 partnership with the local wastewater company. In a joint project, CSL Behring together with Bern authorities and the local waste water company engineered a new way to manage wastewater by sending the wastewater through a dedicated pipe directly into a biogas production plant and reducing the burden on the public treatment facility.