"Not bad for a day at the office," said Anna Meier.
Anna is one of 10 CSL Behring employees who participated in the Arosa Gigathlon. The three day athletic event takes place in Switzerland with the goal of fostering team building through competition that includes running, cycling and swimming.
"Gigathlon 2018 – a gigantic event with unforgettable memories," said Karin Rezzonico. "I was pleasantly anticipating the event – but I was also a little nervous since I was travelling to Arosa as a Gigathlon greenhorn. However, I was rewarded by this amazing team event with unique experiences."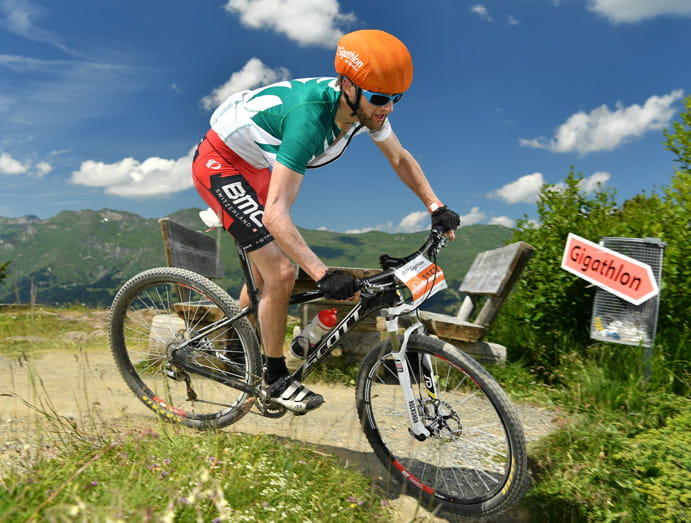 Ueli Niederhauser cycles along a trail during the Gigathlon.

CSL Behring entered two teams this year, made up of five people apiece, from the company's leading-edge manufacturing facility in Bern, Switzerland.
Times or rankings were not as important as the adventure and the experience together, participants said.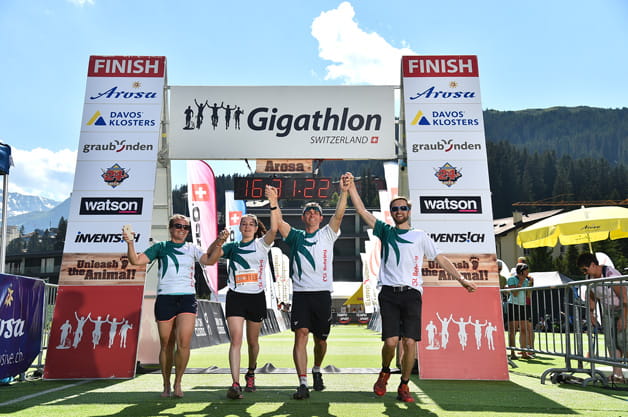 Anna Meier, Janine Kuratli, Adrian Locher and Ueli Niederhauser cross the finish line of the Arosa Gigathlon. The team (which included Marcel Hadorn) placed 38. A second CSL Behring team (Karin Rezzonico, Eveline Brunner, Katrin Tschabold, Urs Turtschi, Philipp Jeker) placed 137.