CSL Behring Lengnau AG
300 new jobs in Lengnau
The new production location in Lengnau (Bern) is part of the CSL Limited corporate group. In May 2014, CSL announced that it had decided to build a new production location in Switzerland. Lengnau, in the Canton of Bern, was able to win against international competition in a selection process that took years. The new construction in Lengnaumoos industrial estate will create more than 300 jobs and will result in investments of around one billion Swiss francs over a seven-year period. On 30 June 2015, CSL Behring conducted the ground-breaking ceremony for the new CSL Behring Lengnau AG, a plant intended for the manufacture of recombinant coagulating factors, among other products. The foundation stone was laid on 3 May 2016. Obtaining the operating license and start of production are scheduled for 2022-23.
140,000 m2

Total site area

56,000 m2

Floor area

306,000 m3

Construction volume
170,000 m3

Excavation work volume
(corresponds to 11,000 trucks)

4,000 m3/day

Dewatering

approx. CHF 1 billion

Investment volume
over 300

New jobs

2015 - 2023

Planned construction time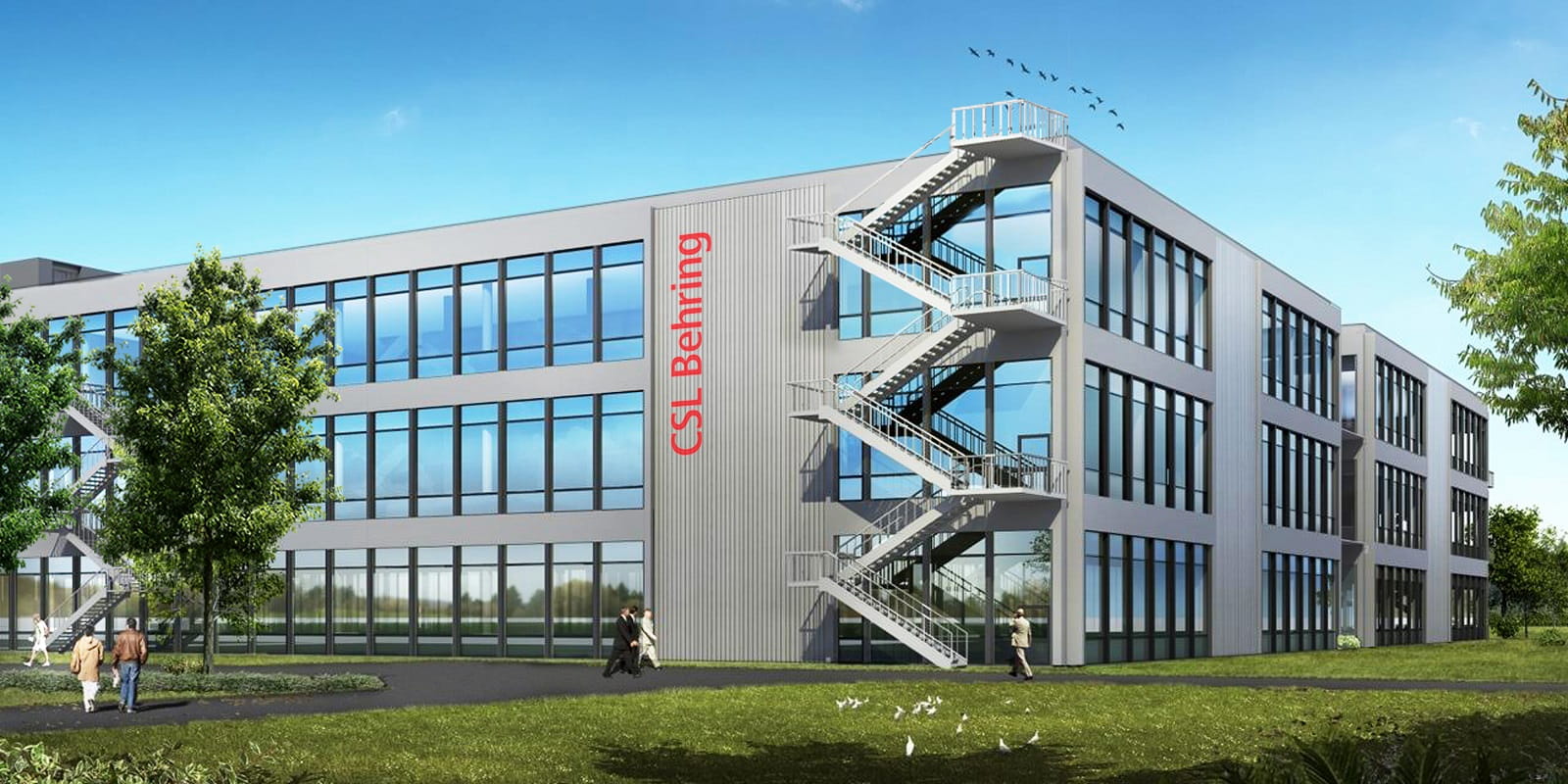 Lengnau
The new production location in Lengnau will manufacture recombinant products for hematology, among other products. These promising new therapeutic agents will be produced in commercial quantities in Lengnau and distributed around the world.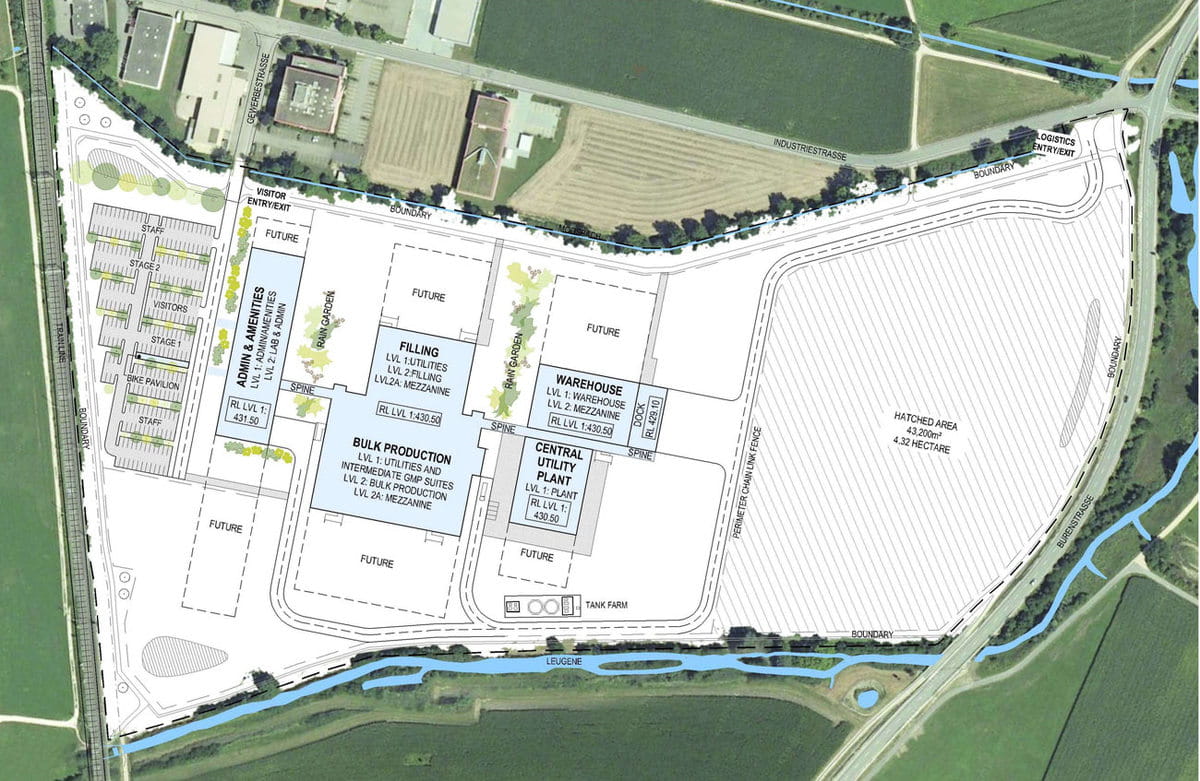 Locations
The investment in Lengnau complements the production expansion projects at CSL Behring's locations in Germany, Australia and the US. It is part of an ongoing global strategy to expand capacity and is of crucial importance to the company's long-term growth plans.